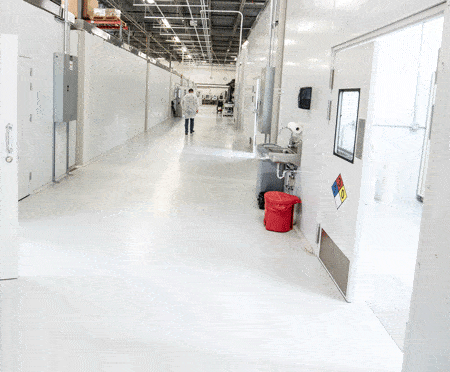 Since 2016 Nemadji has been hemp processing with hemp grown from licensed hemp farmers. Our hemp process plant has been built out to accommodate a high volume of biomass. For the past few years we have been using ExtraktLAB's chemical free Co2 Extractors to obtain a clean and high quality product.
We toll process hemp into oils for farmers using CO2. You can read about why we use CO2 rather than ethanol on our blog on just that topic.
We offer the following toll services:
Drying of CBD hemp biomass.
Grinding of CBD hemp biomass.
Shuck and buck of CBD hemp biomass.
Extract CBD hemp biomass into crude oil.
Further refine CBD crude oil into isolate or distillate.
Quality CBD
With so many people looking for a quality CBD product we are here to give searching customers just the product they need. And with so many companies entering this business, there is plenty of them that want nothing more than to rip you off.
A quality hemp processing plant will be transparent in the way they make their products and will show third party lab reports for their customers to see. Often times, companies will not include third party lab reports, essentially setting you up with a gamble on whether the product is good or not. Chances are its not. Feel free to check out our third party lab reports when you buy our products.
---
Why We Use CO2 Rather Than Ethanol to Extract CBD from Hemp
There are several key reasons why we use CO2 rather than chemical extractions like ethanol to make CBD crude oil. The most important reason has to do with cross contamination, re-use of ethanol, and contaminants within ethanol that are not measured but remain in the oil after extraction.
Ethanol carries many contaminants in it that end up in your oil at trace levels. Since only ethanol and not the contaminants is measured in a solvent test, you end up with oil contaminated with the contaminants of ethanol.
Revalidation of Ethanol Solvent after Use
Once you use ethanol, in order to comply with food safety and cGMP regulations on solvent reuse, the ethanol must undergo extensive testing and validation to show that the ethanol that was used before is the same purity as the original. This is costly and often requires double and triple distilled ethanol to regain the original purity. Most of our competitors don't even measure their process for cross contamination.
Ethanol processed hemp is considered toxic waste
Since ethanol carries with it contaminants, therefore the extracted hemp contains solvent residuals that reflect the components of the extracted material. This material must be disposed of as hazardous waste. Removal of VOC solvents is regulated by the EPA.