CBD Hemp Toll Processing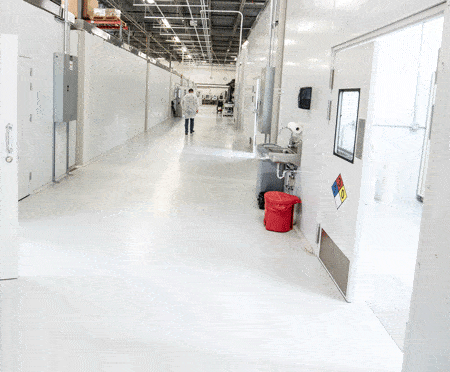 Nemadji has been processing hemp from licensed hemp farmers since 2016. Our facility has been built out to accommodate a high volume of biomass. Specifically, we recently have invested in ExtraktLAB high throughput chemical free CO2 extraction equipment to serve farmer demand.
Toll Processing
We toll process hemp into oils for farmers using CO2. You can read about why we use CO2 rather than ethanol here. You can estimate the oil yield from your crop using our free online calculator. Keep in mind the calculator will only provide an estimate and calculates yield based on the numbers you enter.
We offer the following toll services:
Drying of cbd hemp biomass.
Grinding of cbd hemp biomass.
Shuck and buck of cbd hemp biomass.
Extract cbd hemp biomass into crude oil.
Further refine cbd crude oil into isolate or distillate.
---
White Label CBD Products from Industrial Hemp
Our CBD white label service enables you to bring your CBD hemp product to market without having to invest in people, equipment, and infrastructure required to make consumer products.
We offer standard products for white label including vapor pens, tinctures, muscle gel, lotions, balms, gummies, and any other product we offer. We would love to help you create a package and brand that will satisfy your unique contribution to this market.
---
Why We Use CO2 Rather Than Ethanol to Extract CBD from Hemp
There are several key reasons why we use CO2 rather than chemical extractions like ethanol to make CBD crude oil. The most important reason has to do with cross contamination, re-use of ethanol, and contaminants within ethanol that are not measured but remain in the oil after extraction.
Unknown Chemical Contaminants from Ethanol
Ethanol carries many contaminants in it that end up in your oil at trace levels. Since only ethanol and not the contaminants is measured in a solvent test, you end up with oil contaminated with the contaminants of ethanol.
Revalidation of Ethanol Solvent after Use
Once you use ethanol, in order to comply with food safety and cGMP regulations on solvent reuse, the ethanol must undergo extensive testing and validation to show that the ethanol that was used before is the same purity as the original. This is costly and often requires double and triple distilled ethanol to regain the original purity. Most of our competitors don't even measure their process for cross contamination.
Ethanol processed hemp is considered toxic waste.
Since ethanol carries with it contaminants, therefore the extracted hemp contains solvent residuals that reflect the components of the extracted material. This material must be disposed of as hazardous waste. Removal of VOC solvents is regulated by the EPA.